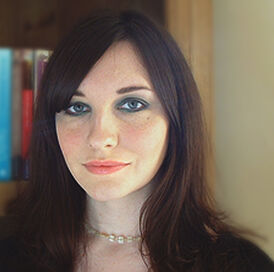 Overview
Edit
Michelle Harrison is the author of the 13 Treasures Trilogy. Learn more about Ms. Harrison on her website: www.michelleharrisonbooks.com.
Michelle Harrison was born in 1979 in Grays, Essex with her two older sisters. She currently lives in Oxfordshire, England with her son Jack and two cats, Pepper and Marmite.
She began to write short stories at the age of fourteen. "By the time I left school," she wrote in her personal bio "It was my ambition to become an author and illustrator."
At the age of nineteen she went to Stafford University to study Illustration. It was during her years at school that she started what would be 13 Treasures, but only after her schooling did she start to work on it seriously. She received many rejection letters before the book was put into print.
Read her full bio here: www.michelleharrisonbooks.com/aboutMe.php
All information was taken from the above link.